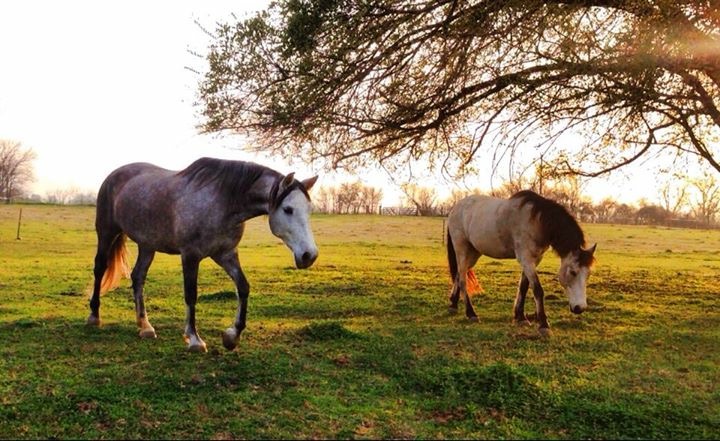 The Balance Point Equestrian Learning Center, was founded by Rachel Steen in 2000 as a center for holistic horse care, training, and a supportive learning space for equestrians. It's a place devoted to developing Joyful Horses & Equestrian Zen. ?  
We're now pleased to offer the knowledge and experience from our years of in person training to our online learning platform.  
Our focus at the Balance Point Learning Center is to teach people to work with horses and other animals using Force Free Positive Reinforcement training. It has great benefits to both horses and humans.
The biggest challenge for people switching over from traditional horse training methods is to train their brain to look for what the horse is doing right, to increase awareness of all the little things going well so that you can reinforce that behavior with something the horse actually likes.
Most horse training focuses on telling your horse NOT to do things, you need time to train your brain to concentrate on teaching your horse WHAT YOU DO WANT. Learning to train with clarity, compassion and creative problem solving skills takes time, but we're here to help you.
Since launching our online R+ training programs & classes, we've enjoyed connecting with other equestrians from all over the world who share our passion for working with horses using Positive Reinforcement training.
We work with students of all ages and give them the one on one support they need each step of the way, as well as building a community of students who share the goal of enjoying learning while making the world just a little bit better for horses.
We hope you will join our community.
Call 512-718-4088 and learn more about Positive Reinforcement based training and lessons at the Balance Point.